Fashion Trendsetter is a Design & Trend Office
Founded in 2003 by Senay Gokcen. 
FashionTrendsetter.com is an online fashion and color forecasting, trend reporting and news e-zine which serves up-to-date fashion information from the major trade fairs, trend reports and fashion forecasts. 
Since November 18, 2004; dedicated to be the number one resource for the "Fashion and Color Trends" topics, Fashion Trendsetter has a competitive advantage with its free of charge services among other trend offices.
Focused on publishing the best color and fashion trend sources on the internet, our aim is to inspire our readers with our color and trend directions exclusively prepared for each season.
Fashion Trendsetter is also a fascinating arena for new designers to showcase their creative ideas of contemporary fashion and jewellery designs.
Each month over 700,000 people read Fashion Trendsetter website and our newsletters.
---
TEAM FASHION TRENDSETTER

Levent GOKCEN 
Sole Proprietor Business |Administrator & Design Consultant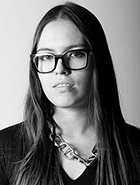 Alexandra SUHNER ISENBERG 
Editor-at-Large | Fashion Designer & Design Consultant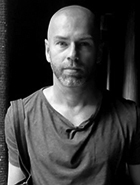 João Paulo NUNES
London Editor | Fashion & Lifestyle Writer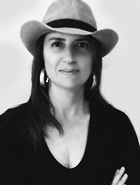 Mutti PORTO 
Editor-at-Large | Mechanical Engineer & Lifestyle Writer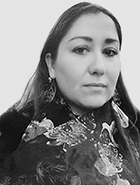 Nilüfer SATORIUS 
New York Editor | Fashion Designer & International Brand Consultant
Exclusive Affiliates
---
eBay Partner Network & eBay Enterprise Affiliate Network
Fashion Trendsetter is a member of the eBay Partner Network & eBay Enterprise Affiliate Network. Founded in 1995, eBay connects a diverse and passionate community of individual buyers and sellers, as well as small businesses. eBay is the world's largest online marketplace with over 95 million active users worldwide. Their collective impact on e-commerce is staggering: In 2010, the total worth of goods sold on eBay was $62 billion -more than $2,000 every second.
For more information please visit ebay.com | eBay Enterprise Affiliate Network
Our Advertisers:
Alternative Apparel
Shop Classic Hoodies for Women from Alternative

Shop Classic Hoodies for Men From Alternative
Cole Haan
Cole Haan Men's Sale Outwear

Women's Cold Weather Accessories available at Cole Haan.
Derek Lam
Get Mad For Plaid: All New Fall Arrivals Are In, Shop Today + Free Shipping
Hudson Jeans
Shop Hudson Jeans for petites and receive Free Shipping and Returns!
Khromato
Plus Size Items Get Free Shipping on $50+ Only in U.S.
Matiere
Push the boundaries of fabrication, while maintaining a clean, understated, and refined point of view.
Nicole Miller
Boutique Exclusives: Featuring garmets you won't find anywhere else other than on Nicole Miller online & select boutiques!
Raga
Shop the cutest maxi skirts!
TrendStop
Learn about the most trusted fashion forecasts in the fashion industry!

How to translate color trends into sales with Trendstop.com!
---
Amazon Associates Affiliate Program
Fashion Trendsetter is a member of the Amazon Associates Affiliate Program. Amazon Associates is one of the first online affiliate marketing programs and was launched in 1996. The Amazon Associates program has a 12+ year track record of developing solutions to help website owners, Web developers, and Amazon sellers make money by advertising millions of new and used products from Amazon.com and Endless.com.
For more information please visit amazon.com/associates
---
iTunes Affiliate Program
Fashion Trendsetter is a member of the iTunes Affiliate Program.

For more information please visit performancehorizon.com
---
Affiliate by Conversant | CJ.com
Fashion Trendsetter is a member of the Affiliate by Conversant Network.
For more information please visit cj.com
---
Impact Radius 
Fashion Trendsetter is a member of the Impact Radius Affiliate Network.
For more information please visit impactradius.com
---
Webgains Affiliate Marketing
Fashion Trendsetter is a member of the Webgains Affiliate Marketing Network.
For more information please visit webgains.com
---
LinkShare | Rakuten Marketing
Fashion Trendsetter is a member of the Rakuten Marketing LinkShare Network.
For more information please visit linkshare.com
---
Affiliate Window
Fashion Trendsetter is a member of the Affiliate Window Network.
For more information please visit affiliatewindow.com
Hush Homewear
boohoo.com
Dead Legacy
Moda in Pelle
Ted Baker